The engineering industry in the world is actively developing, which means that it needs new personnel – including engineers. There are now over 650 large industrial enterprises in one city. These are engaged in nuclear power, aviation, and space, electronics, food, and medicine. All of these factories and plants need engineers who know advanced technology.
However, how you can become aware of the fact that your industry requires engineers? Let's consider the key moments.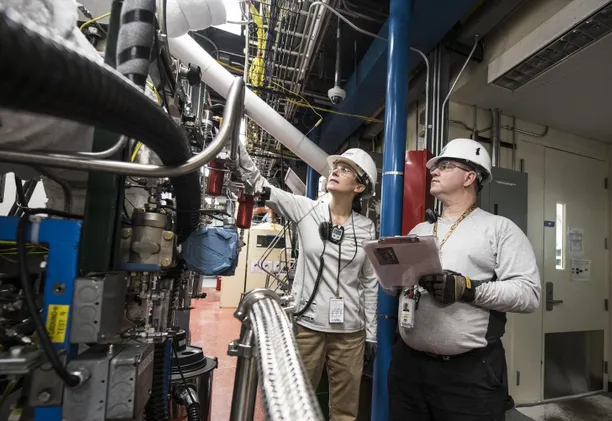 Engineers Today: Who Are They?
Most people with higher technical education are usually called this word. Now engineers are needed in any industry where modern technologies are being introduced. Therefore, a representative of this profession must be a specialist in various fields of activity. To remain in demand, engineers need to master system administration, design, and programming, as well as study marketing, robotics, and working with artificial intelligence.
A person's task in this profession is to develop and design fundamentally new technical solutions, modify existing ones, and bring these inventions to life. With the development of industry and high technologies, new professions have been added to traditional specialties such as design engineer or power engineer:

●  Virtual reality architect. Do you think the specialist makes VR toys for gamers? Everything is a little more complicated. Virtual reality is used not only in entertainment but also, for example, in medicine. With its help, you can train future surgeons and carry out complex operations. The architect is working on the creation of such simulators.

●  Robotics engineer. This specialist designs and services androids (home, military, medical, industrial),  are engaged in the creation of unmanned vehicles and aircraft. Robotics can work in many areas of industry, from mechanical engineering and the space industry to the production of smart equipment for modern factories. Strictly speaking, robotic technology can optimize efficiency in manufacturing

●  IT engineer. He is engaged in the development of the architecture of information systems, designs their interfaces, and develops models for the use of Big Data. The demand for these specialists is dictated by the development of smart technologies. For example, an IoT engineer optimizes reality for human needs using the capabilities of the Internet of Things. Now, these are smart houses, where you can boil a kettle on command from a smartphone and send a signal to the outlet to turn off the iron. And in the future, entire cities will become smart.
To Satisfy Customers
Some companies need network engineers. As a rule, this is a business with a large IT infrastructure or providers of the Internet, telephone and cellular communications, data centers. These companies need a whole staff of engineers.
Business providers depend on the uninterrupted and safe operation of the network infrastructure, so representatives of these companies spend a huge amount of resources not only on maintaining a staff of network engineers but also on their training, certification, and software specialization. Indeed, gaps in the education of specialists of this level can bring real serious reputational and financial damages to the company.
Considering the scale of the invested resources, large telecom companies are not protected from the problem of personnel migration. Having invested a huge amount of money and time in training a network engineer, the company is not insured against the fact that after a couple of years, already being a highly qualified specialist, he will not leave to work for another provider.
In addition to the loss of invested resources, such a situation can provoke technical difficulties associated with a shortage of specialists for an indefinite period. In order to reduce the risks to businesses associated with labor migration, large providers use reliable software for managing their network infrastructure in their daily work.
To Push Progress Forward
Do you want to make your project prosper? Hire engineers. Engineers don't just create the right things: they develop new products and services that until recently existed only in the pages of science fiction novels.
They can be called the driving force of progress, and the price of this progress will not be sky-high. Losses when introducing a new product into production can be minimized. After all, a competent specialist who is friendly with technology will eliminate errors at an early stage of design without any special costs.
To Make Transformation into Big Company
According to Bamboo Agile [1], Implementing DevOps methodology in the development process can be useful for almost every organization whose activities are related to the development of applications and work with a large number of servers. The world's largest IT giants (Facebook, Amazon, Adobe) and high-tech companies have been actively looking for and hiring DevOps engineers for several years. DevOps is also actively used in fintech and telecommunications.
The question of the benefits of DevOps practices for startups and small businesses remains open. To fully immerse yourself in the topic and implement all the necessary practices, it is necessary not only to develop a strategy but also to spend time adapting to new conditions.
In addition, finding a qualified DevOps engineer is essential to rebuild all workflows. There are still only a few experienced professionals in the labor market, which makes their services expensive. Alternatively, the company can use the Managed DevOps service.
To Plan Expansion
We will assume that you are in business in order to continually develop it. A customizable software platform is driving this growth. Why? It will form a single whole with your business and will be able to scale. The growth process is greatly simplified. This is especially true for those who work with franchise operations.
The creation of a single platform for all franchises will allow establishing more reliable communication and work between individual managers and the company as a whole. Companies working with foreign clients can also take advantage of large, accessibility opportunities. If in the end, you plan to sell the business, then its value will be higher if you have a proprietary software platform.
To succeed in this, you will require a professional team of IT specialists who can create software for you and meet other business requirements. By the way, more than 1000 global engineering services at Engre platform can help to satisfy all your needs. Whether you need IT consulting or software development, this platform could help solve your problem. The global outsourcing market development in 2021 is constantly developing as it helps both parties: businesses and contractors.
References
[1] https://bambooagile.eu/insights/who-is-a-devops-engineer/