CAD software is an important tool for professional architects, engineers, animators, and graphic designers. With the proliferation of open-source projects, free CAD software and 3D graphics tools are in many cases no less sophisticated than its commercial counterparts. But given the many differences between these programs, it can be difficult to choose the right one.
Looking for best free CAD tool for your next designing project or 3D modeling? Look no further, as we've prepared a list of 5 best opensource 2D/3D CAD software available on the market.
CAD software is a key tool for professional engineers, architects, graphic designers, animators and as well as for 3D printing enthusiasts and students. Thanks to the opensource developers, the CAD software and 3D graphics tools developed are easy to use and less complex than its commercial counterparts. The software listed below are organized in random order, not by popularity and ranking. Let's check the "Top 5 Free CAD & 3D Modeling Software" list.
#1 3D Slash – a 3D piece of cake
A free yet easy to use 3D modeling software which let's you create 3D models using the simple building-block concept. With 3D Slash designing is as easy as Minecraft, though it will take a some time for you to master it.
3D Slash has a unique user-interface and it's running very fast on computers. It also has team collaboration features, specially designed for schools. 3D Slash lets your to import, and modify existing 3D models. For your convenience, this free CAD software comes with built-in tools for online printing services, and model repositories. Or you can simply export your 3D design to STL format, and print it on your 3D printer.
#2 TinkerCAD – From mind to design in minutes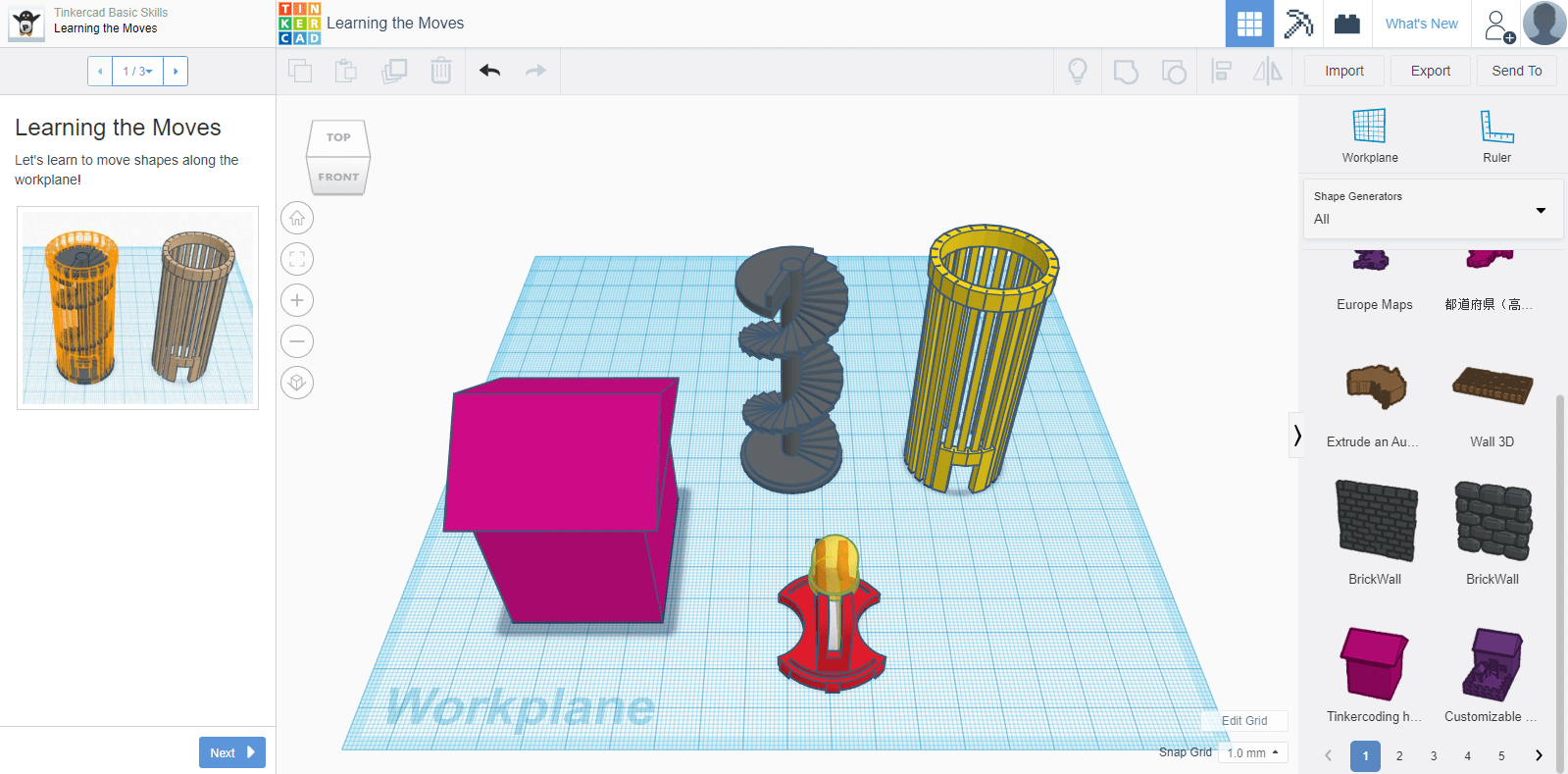 A web-based 3D design & CAD software from Autodesk. The software uses the intuitive block-building approach which lets you develop 3D models from a set of basic shapes. TinkerCAD has a rich online library of files that users can use to find shapes and manipulate them for usage. This software is very simple and has some limitations for some designs. However, this software is aimed mostly at beginners and people with no experience whatsoever with CAD and 3D modeling.
#3 LibreCAD – Free Open Source 2D CAD
A lightweight and opensource software that lets you develop 2D technical drawings and designs. LibreCAD is cross-platform, it works on Linux, macOS, Unix and Windows operating systems. This CAD software lets you to create and design complex models, create numerous layers, and edit your previous models.
There is an active community of LibreCAD users worldwide where you can seek support. LibreCAD is translated to more than 30 languages, so the language barrier has been addressed.
#4 Leopoly – Easy 3D/VR/AR
Leopoly is one of the latest cloud-based 3D modeling software for 3D modeling and printing. To be fair, Leopoly is more of a 3D sculpting tool than an actual CAD, but for an entry-level program, it's a great application for newbies to get to know what is possible in the domain of 3D creation.
Users can take a ball of clay or pre-defined shapes and edit them with a variety of tools, including sculpting, painting, embossing and more. The designed 3D model can be directly sent to 3D printers for printing. Specifically, this software is recommended for students that want to get started in 3D modeling.
#5 OpenSCAD – The Programmers Solid 3D CAD Modeller
OpenSCAD is a cross-platform, open-source free CAD software aimed at making solid 3D models for programmers. It is appropriate for experienced users seeking a software for a complex project. Also, given its Constructive Solid Geometry (CSG) and the Extrusion of 2D outlines, this software is intuitive for coders and programmers. Unlike Blender, OpenSCAD dosen't focus on the artistic aspects of 3D modelling but instead on the CAD aspects. It is great for simple shapes that are already parametrically defined. Since it is completely based on description language, the program will not be intuitive for everyone at all.
Was this list useful? Let us know in the comment box, also share your experience about free CAD tools.