Engineering is a tough major that requires lots of skills and expertise to develop new products and find better solutions for problems. Engineers need motivation to keep going, in fact, motivation is the fuel that drives engineers to accomplish the impossible. Whether you're a professional leading a project, an engineer designing a product or a student studying engineering, we've got your back.
We've researched and collected some of the most powerful wise words from notable engineers, inventors and authors. Hopefully, these powerful quotes and wise words spark the inspiration you need to accomplish even more!
Top Engineering Quotes
1. "Scientists investigate that which already is; engineers create that which has never been."
— Albert Einstein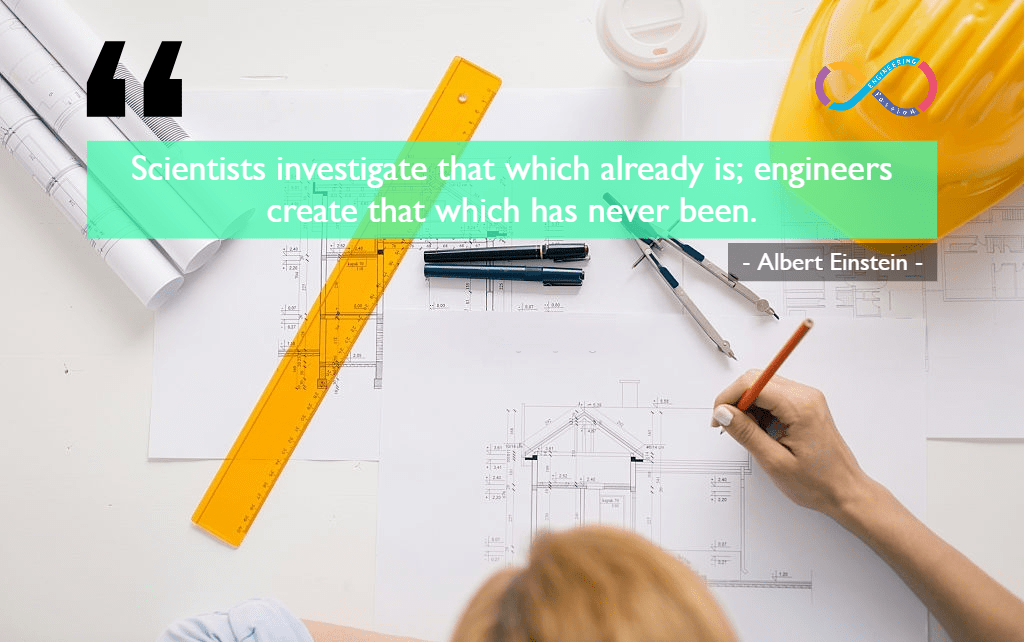 2. "Quality means doing it right when no one is looking."
— Henry Ford
3. "At its heart, engineering is about using science to find creative, practical solutions. It is a noble profession."
— Queen Elizabeth II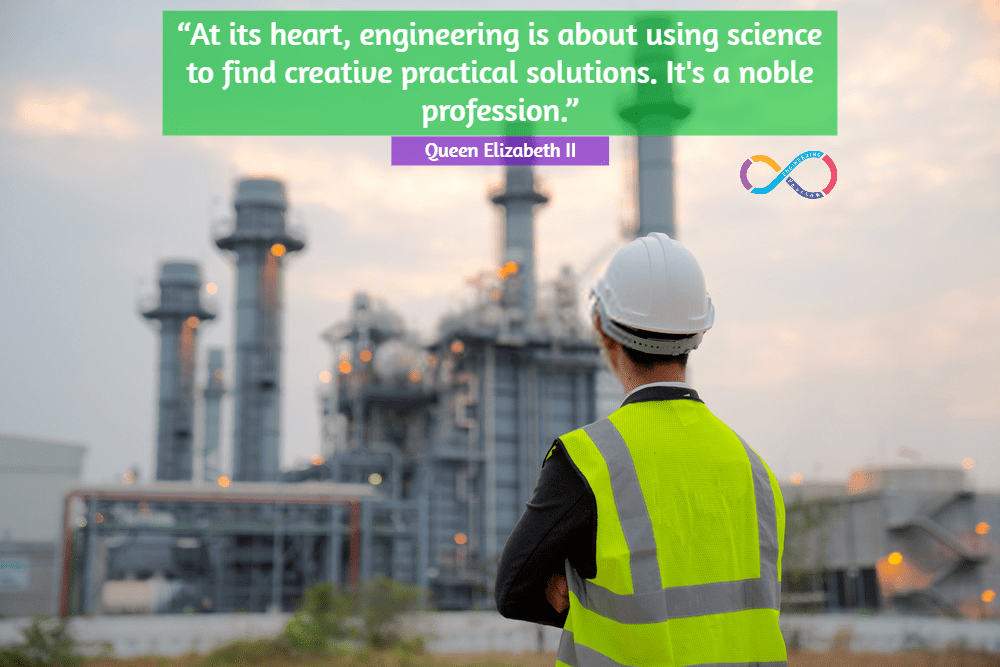 4. "Design is not just what it looks like and feels like. Design is how it works."
—Steve Jobs
5. "There is nothing I believe more strongly than getting young people interested in science and engineering, for a better tomorrow, for all humankind."
— Bill Nye
6. "Failure is simply the opportunity to begin again, this time more intelligently."
— Henry Ford
7. "Engineers like to solve problems. If there are no problems handily available, they will create their own problems."
— Scott Adams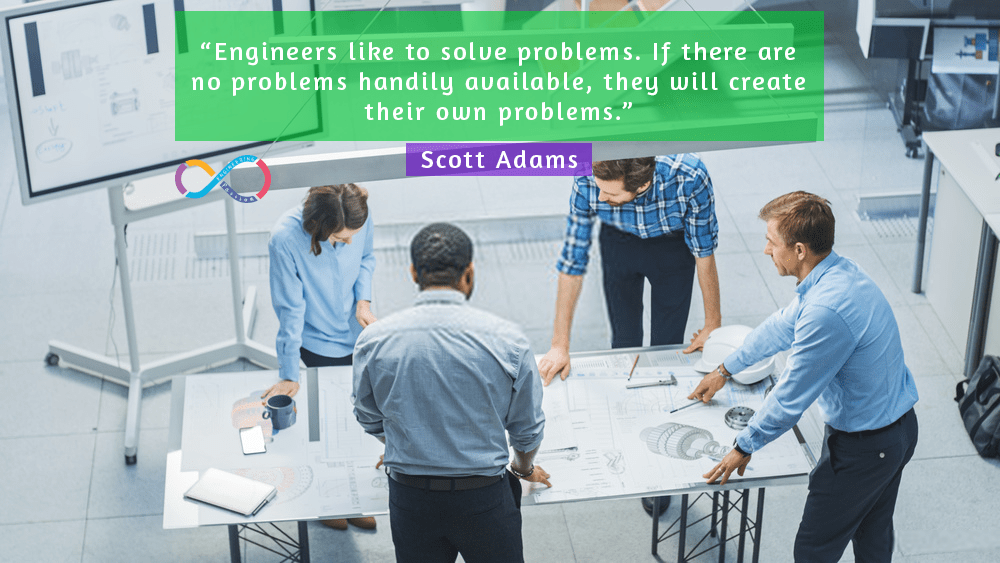 8. "I don't spend my time pontificating about high-concept things; I spend my time solving engineering and manufacturing problems."
— Elon Musk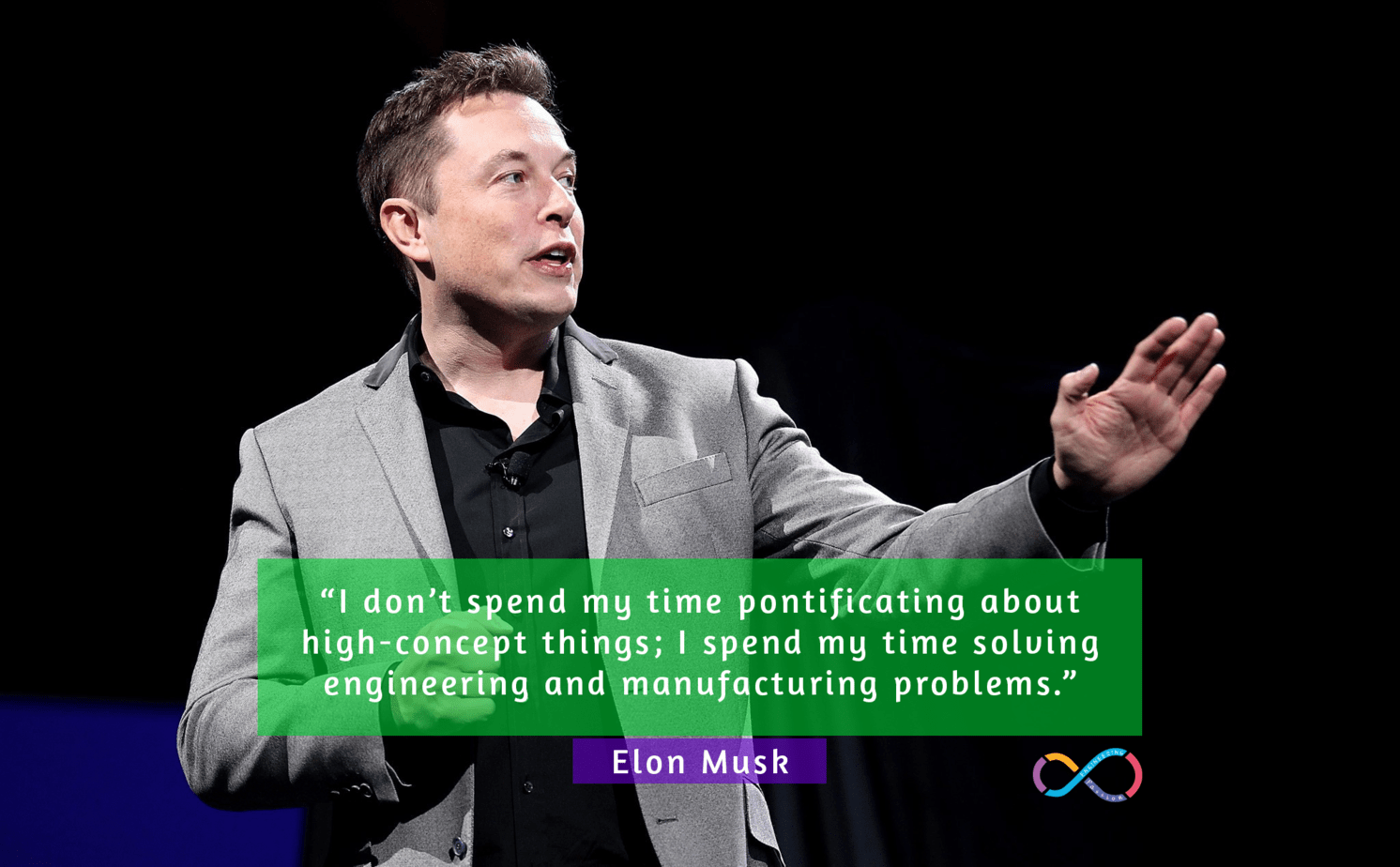 9. "Engineering is quite different from science. Scientists try to understand nature. Engineers try to make things that do not exist in nature. Engineers stress invention."
— Y. Cheng Fung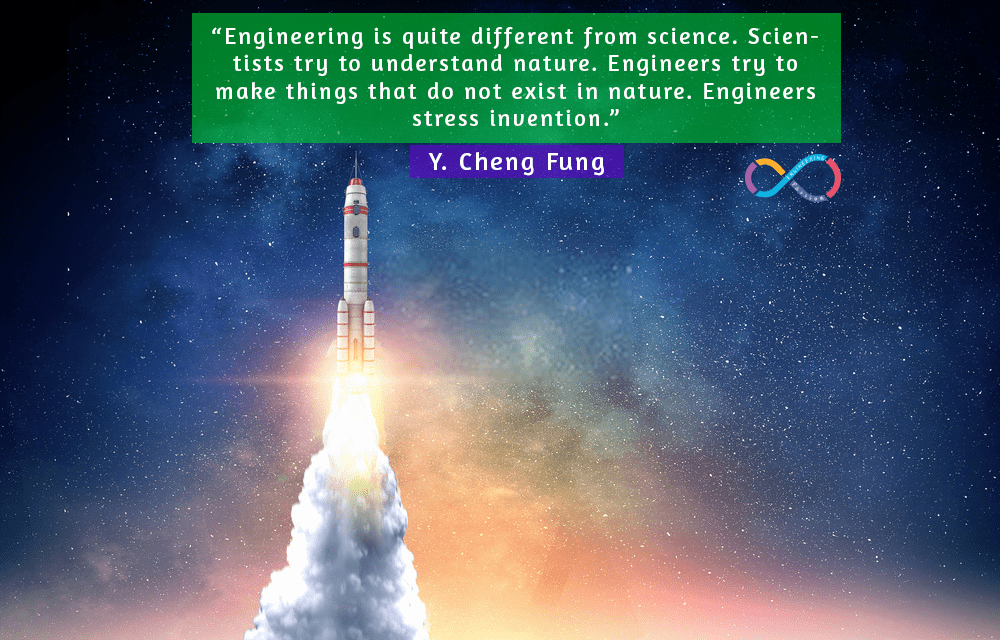 10. "Science can amuse and fascinate us all, but it is engineering that changes the world."
— Isaac Asimov
11. "Scientists study the world as it is, engineers create the world that never has been."
— Theodore von Kármán
12. "The engineer has been, and is, a maker of history."
— James Kip Finch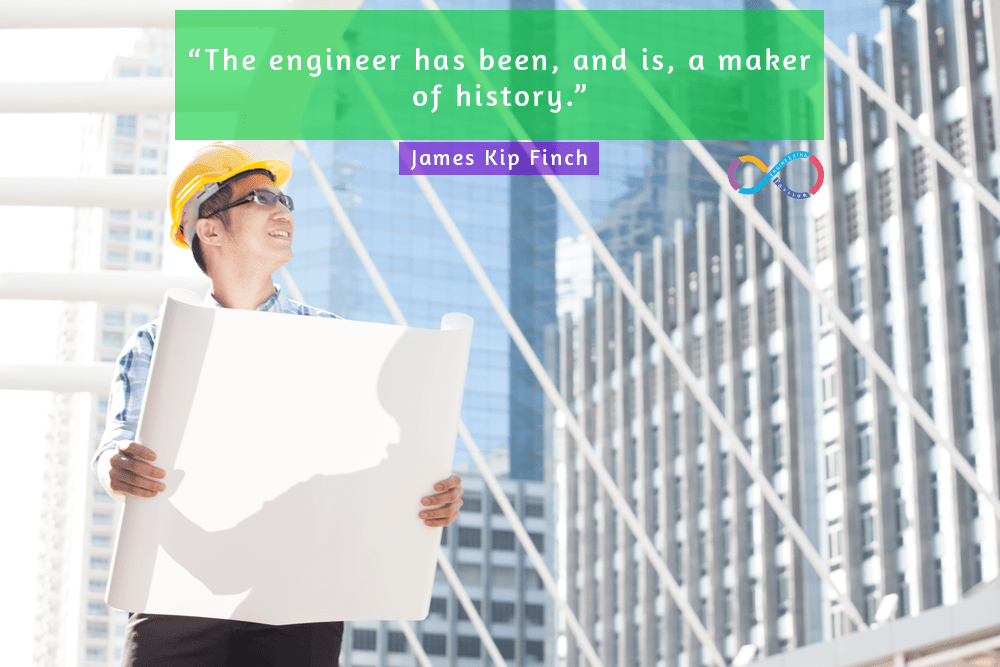 13. "I didn't know how to do it so I tried, failed, failed, failed and then got it right."
— Elon Musk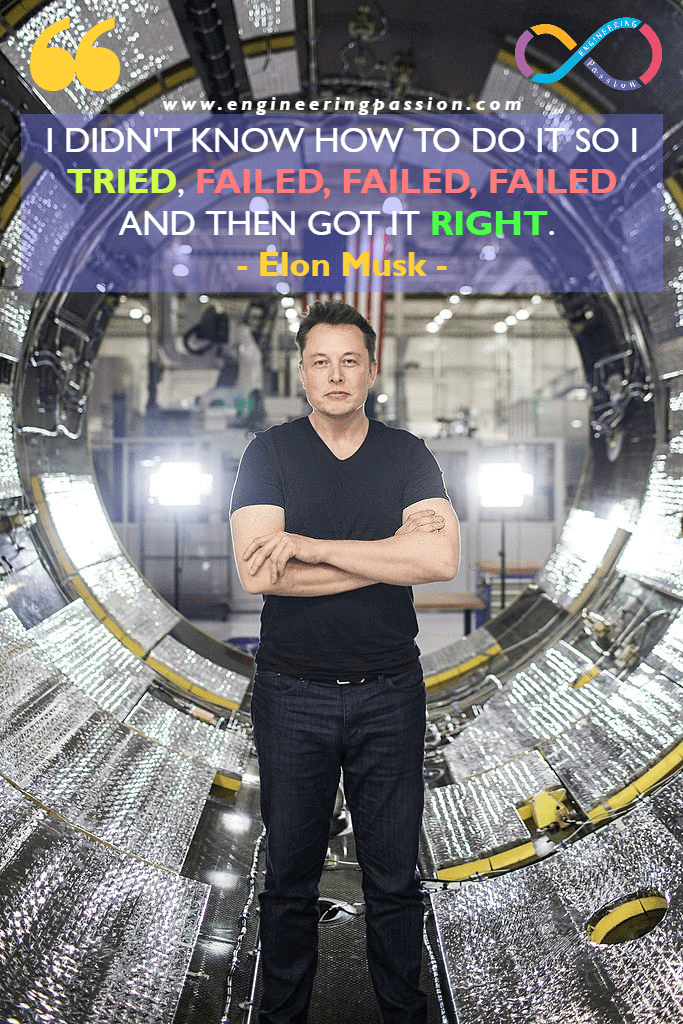 14. "Strive for perfection in everything you do. Take the best that exists and make it better. When it does not exist, design it."
— Sir Henry Royce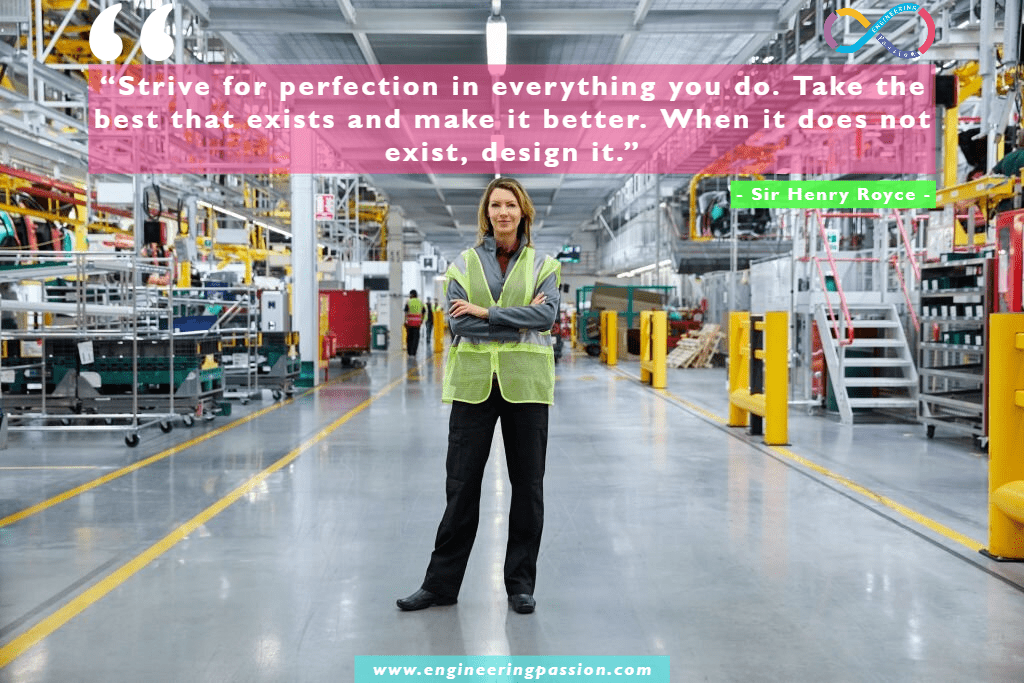 15. "Failure is central to engineering. Every single calculation that an engineer makes is a failure calculation. Successful engineering is all about understanding how things break or fail."
— Henry Petroski
16. "It is difficult to say what is impossible, for the dream of yesterday is the hope of today and the reality of tomorrow."
— Robert H. Goddard
17. "I have always felt it is my destiny to build a machine that would allow man to fly."
— Leonardo da Vinci
18. "We are what we repeatedly do. Excellence, then, is not an act, but a habit."
— Will Durant
19. "Design is intelligence made visible."
— Alina Wheeler
20. "The ideal engineer is a composite … He is not a scientist, he is not a mathematician, he is not a sociologist or a writer; but he may use the knowledge and techniques of any or all of these disciplines in solving engineering problems."
— Nathan W. Dougherty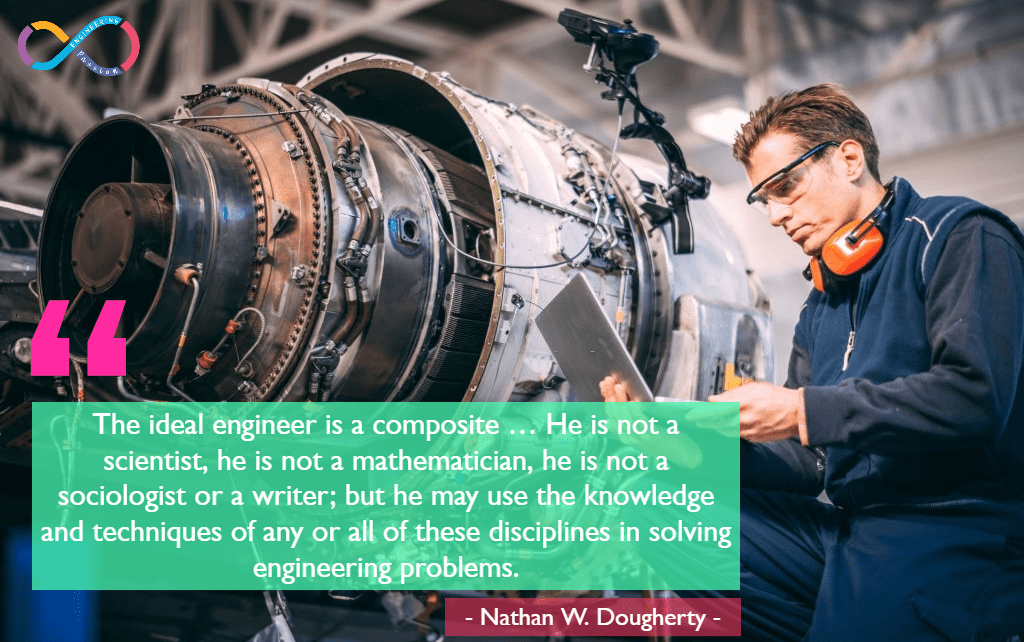 We constantly update this post with motivational quotes. If you think we've missed a great quote, feel free to share it in the comment box, we will add it to this post in upcoming updates.