Engineers have always build astonishing facilities and structures such as the Great Pyramids of Giza in Egypt and the Great wall of China. Engineers and architects work together to accomplish fascinating projects. Popular engineering and architecture firms are behind these large-scale projects such as Architecture Master in Europe,  Zaha Hadid Architects of London, and other top-notch firms. Engineers have never stopped to surprise us with their innovation and creativity. The world is now growing and evolving much faster and this has facilitated the momentum for engineers to implement large-scale engineering projects.
Here is a list of "Top 10 Largest Engineering Construction Projects".
#1 Al Maktoum International Airport (World's Largest Airport), Dubai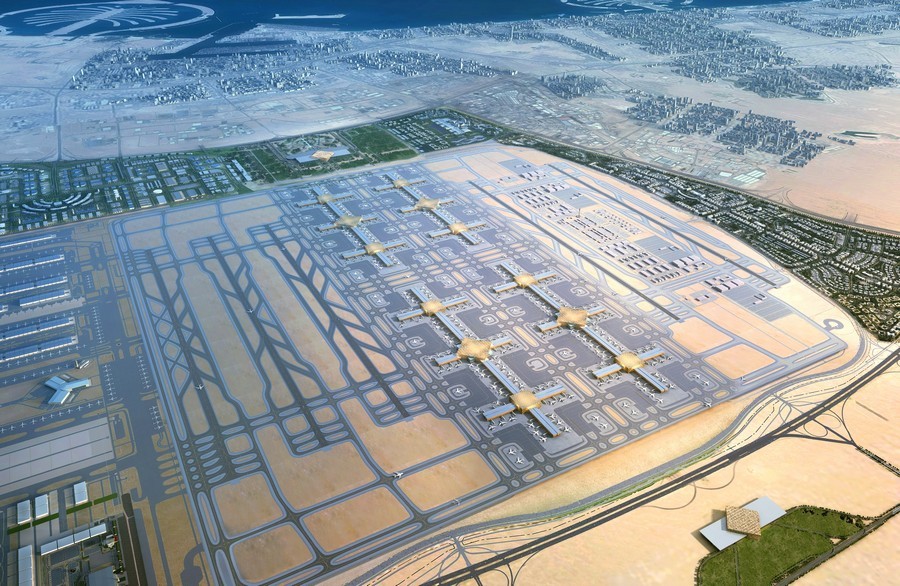 Dubai's Al Maktoum International Airport was inaugurated in 2010 for the public, it covers an area of 14,000 hectares (35,000 acres). The facility is designed to handle 200 wide-body aircraft at a time. The airport's second expansion phase alone has an estimated cost of more than $32 billion which is scheduled for operation in 2030. Originally scheduled for completion in 2018, the latest expansion phase has been delayed. The total cost of the airport has been estimated by the Dubai government to be $82 billion.
#2 Jubail II, Saudi Arabia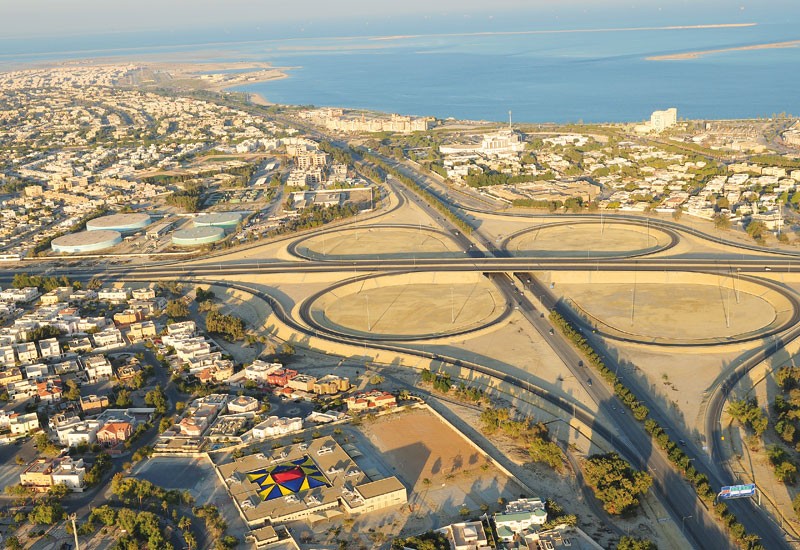 Jubail Industrial II construction is a multi-billion-dollar industrial city aiming to create social benefits and to reinforce the petrochemical industry. This project will double the size of the Jubail Industrial City by 6,200 hectares. The work encompasses miles and miles of roads, utilities, water, wastewater, and all required infrastructure. When completed, it will comprise at least 100 industrial plants, an 800,000-cubic-meter desalination plant, miles of railways, roads, and highways, and an oil refinery producing at least 350,000 barrels per day. The entire project is slated to be finished in 2026.
#3 Dubailand, Dubai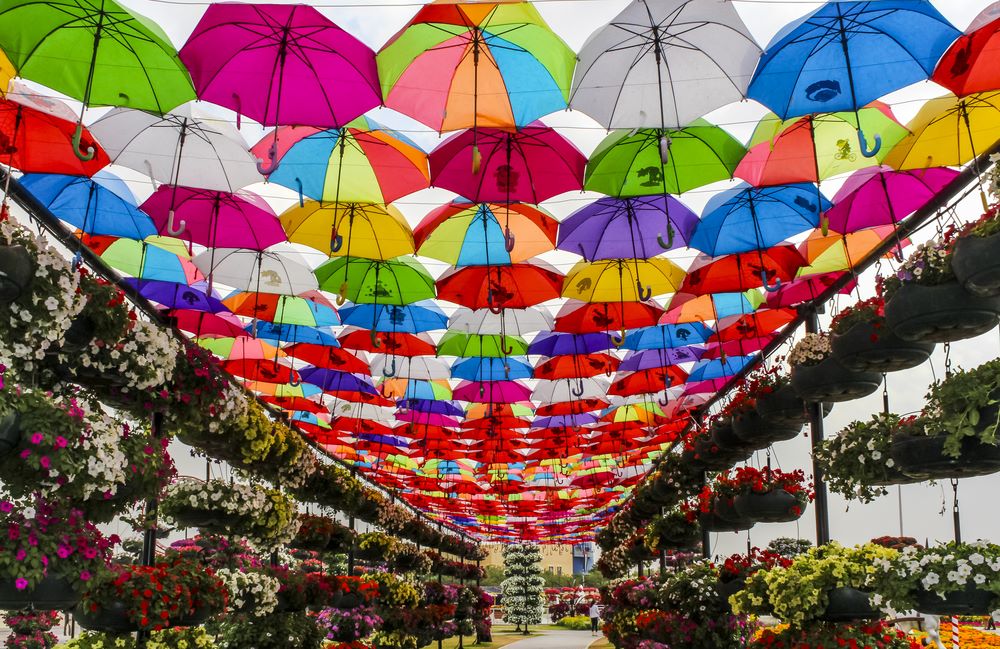 Dubailand is an entertainment complex being built in Dubai, United Arab Emirates, it will have an area of 278 km squared (107 sq mi) and include 45 "megaprojects" and 200 sub-projects. The $64 billion Dubailand will have six parts: theme parks, sports venues, eco-tourism, health facilities, science attractions, and hotels. It will also have the world's largest hotel, with 6,500 rooms, and a 10-million- sq. ft mall. The project is scheduled for completion in 2025.
#4 International Space Station, Space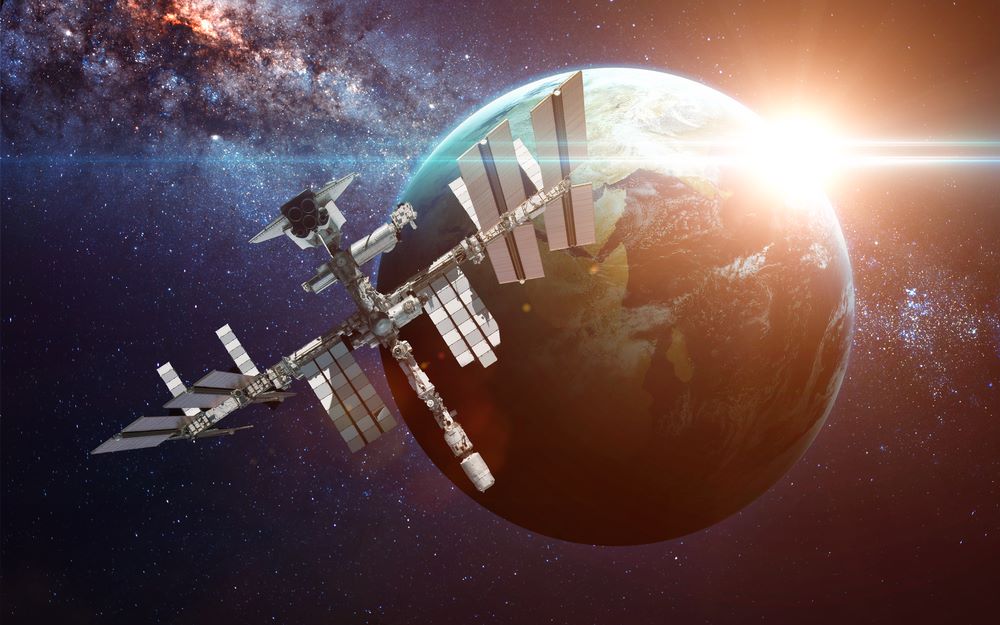 The International Space Station (ISS) circles the earth every 92 minutes and completes 15.5 orbits per day. Created by a consortium of 15 nations and five space agencies, it has a currently scheduled construction cost that exceeds $60 billion. The eventual cost of the space station and its anticipated expansions could surpass $1 trillion, by which point it could become a home for up to 1 million off-planet occupants.
#5 South-North Water Transfer Project, China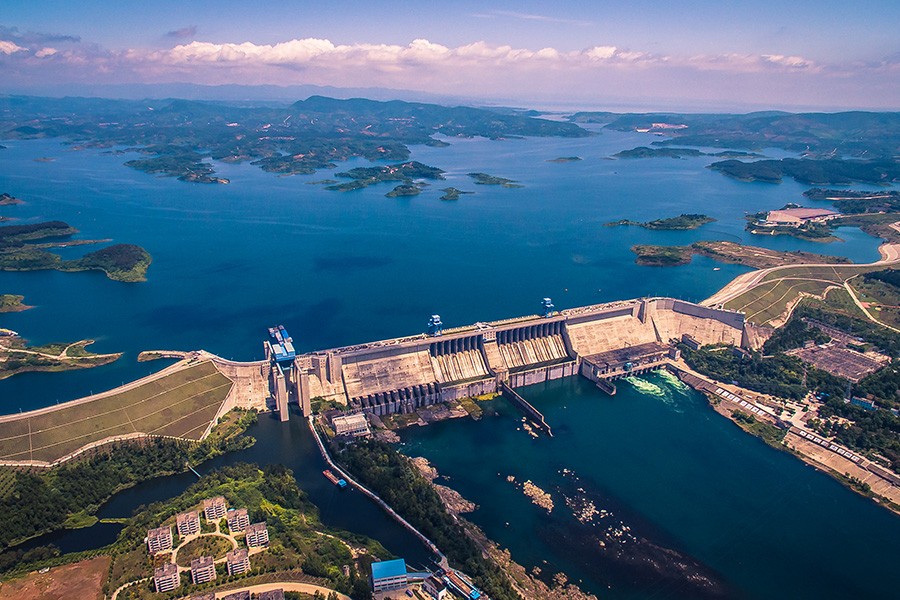 Also called South-to-North Water Diversion Project is a multi-decade infrastructure mega-project in the People's Republic of China. The north of China is home to almost 50 percent of China's population but has only about 20% of the country's water resources. To solve this imbalance, China has funded the construction of three huge canals, each more than 600 miles long, and will carry water to the north from China's three largest rivers.
The project has a 48-year construction schedule. When completed, it will supply 44.8 billion cubic meters of water annually. By 2014, more than $79 billion had been spent, making it one of the most expensive engineering projects in history.
#6 London Crossrail Project, England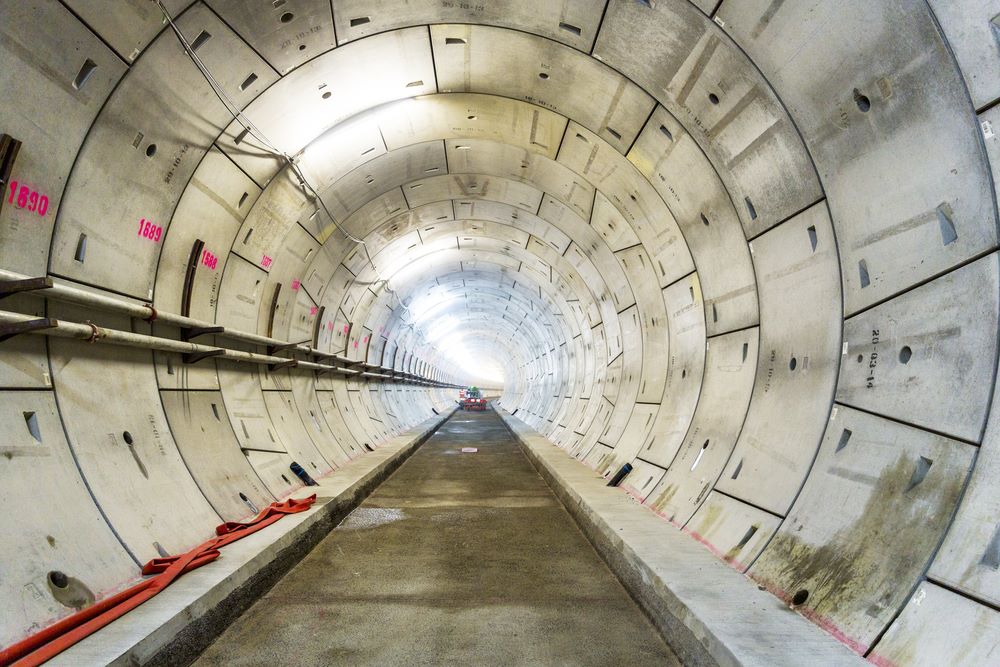 Crossrail (to be known officially as the Elizabeth Line) is a 73-mile (117-kilometre) railway line under development in England that crosses London from east to west. Crossrail, the world's first underground train system continues to grow, adding 26 miles of tunnel that will ultimately link 40 stations. The estimated cost of construction is $23 billion. The project is planned for completion in phases, with the first new line—the Elizabeth line—expected to go into service in 2019, followed by the remaining lines.
#7 California High-Speed Rail, California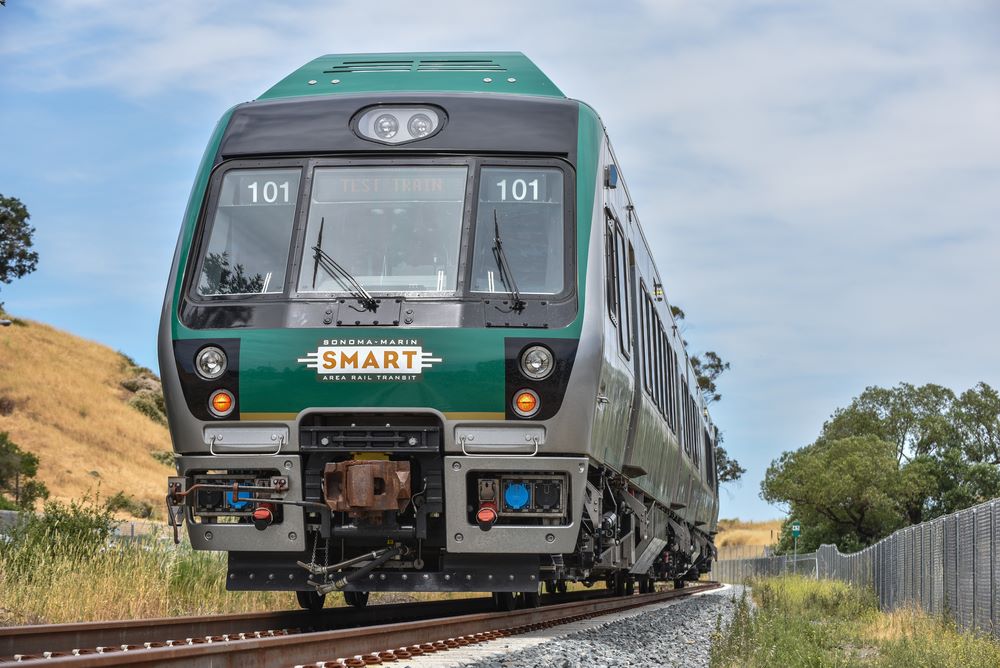 Work on California's high-speed train began in 2015 and the first phase is planned for completion in 2033. It will connect eight of the 10 largest cities in the state and reach from San Diego in the south to San Francisco in the north with a total of 24 proposed stations. The project will be completed in two phases: Phase 1 will connect Los Angeles to San Francisco; Phase 2 will extend connections to San Diego and Sacramento which is still in the planning stages. The train will be 100% electric and will be powered entirely by renewable energy and capable of speeds up to 220 miles per hour.
#8 Chuo Shinkansen, Japan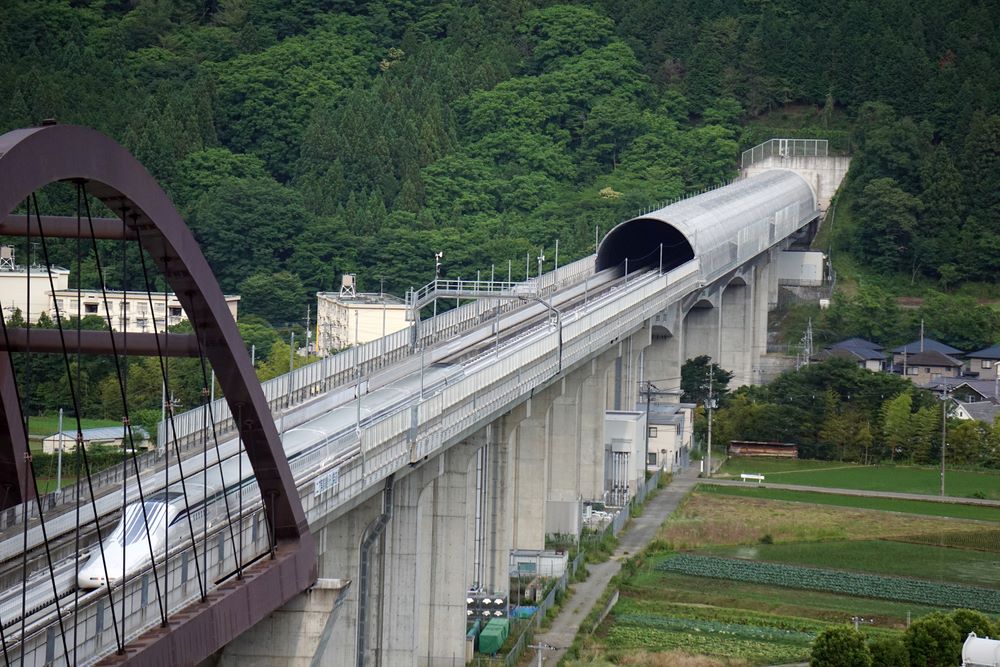 Formally called the Linear Chuo Shinkansen, Japan's newest high-speed rail. The line is expected to connect Tokyo and Nagoya cities in 40 minutes, and eventually, Tokyo and Osaka cities in 67 minutes, running at a maximum speed of 505 km/h (314 mph). This leg of the high-speed trip is planned for completion by 2027. A later phase will extend the line to Osaka. About 86 percent of the Tokyo-Nagoya line will be underground, requiring extensive tunnel construction. This magnetic levitation (also known as "maglev") train is the fastest train in the world.
#9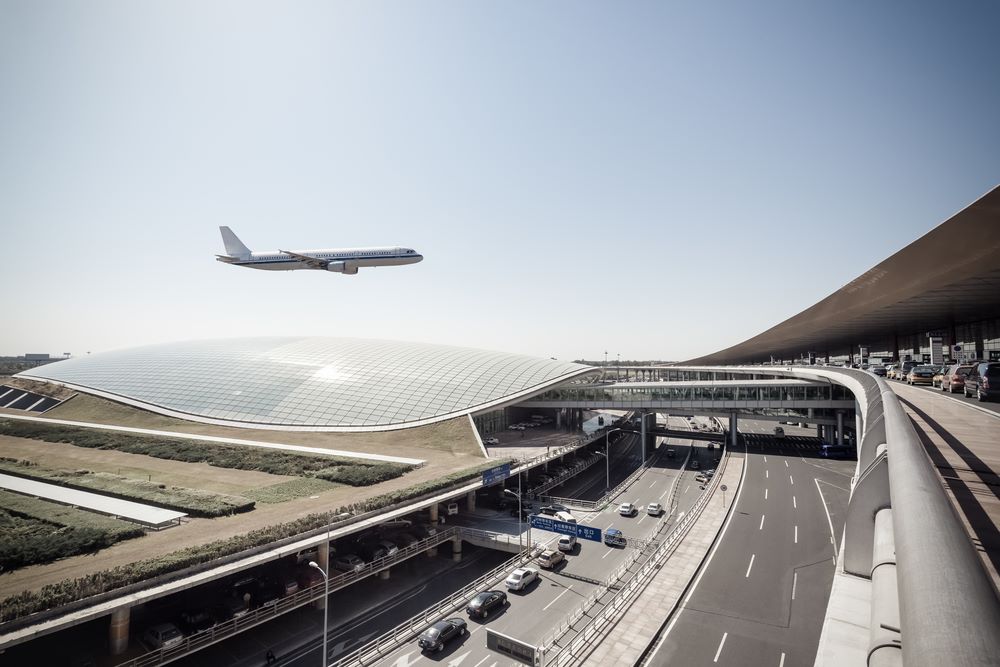 Beijing International Airport will ultimately surpass Dubai's Al Maktoum International Airport in cost, total area, passenger, and plane capacity. The airport's first phase was completed in time for the 2008 Olympiad. Further expansion is arranged for completion by 2025. Terminal 1, designed by the popular architect Zaha Hadid, incorporates a number of sustainable design concepts in a futuristic building envelope.
#10 Great Man-Made River Project, Libya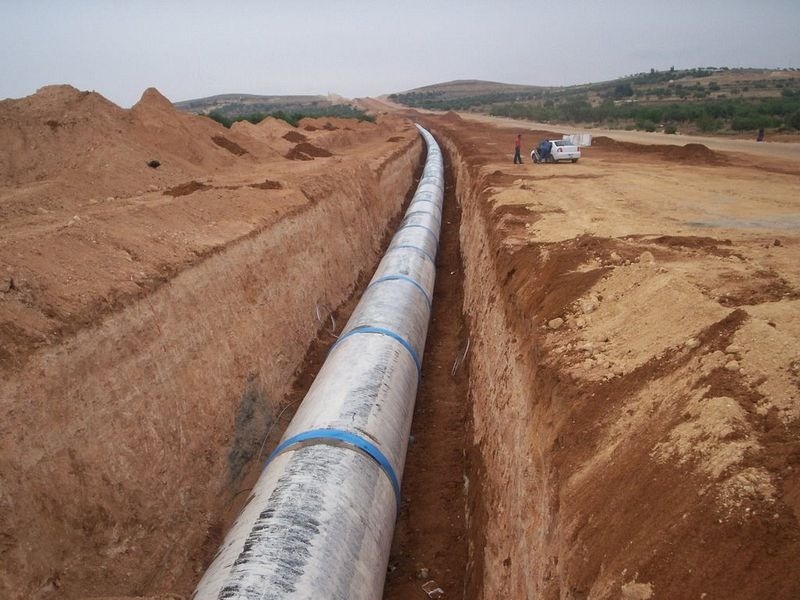 Great Man-Made River project is a network of pipes that supplies water to the Sahara in Libya, from the Nubian Sandstone Aquifer System fossil aquifer. The total cost of the project is projected at more than US$25 billion. Libya has been working on the "Great Man-Made River" (GMR) project since 1985. It is the largest irrigation project in the world. When completed, it will irrigate more than 350,000 acres of arable land and will considerably increase available drinking water in most of Libya's urban centers. The water source for the project is the underground Nubian Sandstone Aquifer System. The project is scheduled for completion in 2030.